About Our Site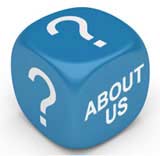 AboutApartmentLiving was formed to offer a unique reference point on buying and renting an apartment explained in easy terms.
Whether you are in a modern block in the heart of a vibrant city centre or tucked away in a beautiful old building off a leafy road, apartment living offers all sorts of possibilities.
Here at AboutApartmentLiving we aim to help you make the best of your unique home. Our expert writers will guide you through the process of choosing an apartment and buying or renting just the right property for you. We aim to keep our articles as up-to-date as possible and to offer you fresh and frank information that will be of real use.
Through interviews with professionals, we hope to highlight possible pitfalls as well making sure you know your rights and have all the information at your finger tips to help you make the right decisions.
Through our questionnaires and checklists we will help you with budgeting and with considering your lifestyle options. By reading our interviews with interior designers and gardening experts, you can glean tips on making over your rooms, balconies and outdoor spaces as well as information on the latest styles and apartment products.
We would also like to hear from you about your apartment living. Our experts will do their best to respond to your questions and we are keen to report on your case studies so other readers can make the most of your valuable experiences.

Related Articles in the 'Site Information' Category...