Hosting a Housewarming Party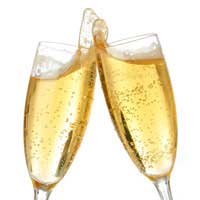 So you have finally moved in, all of boxes are stacked up and the furniture in the relevant rooms. But before you start with the stress of unpacking and sorting all of your belongings out, why not throw a housewarming party.
There are loads of reasons why you should throw a housewarming party, the first one being to show off your new apartment to your friends.
You can also use the party as a way to get to know your neighbours because if you plan on staying there for a while, it will be much nicer for you to know them by name and possibly rely on them at some point in the future to watch your home while you are away.
Setting Things Up
You first job, now that you have decided to have a housewarming party, is to send out the invitations. you should do this up to two weeks before you plan on having the evening.
Make sure you include good directions to your new apartment and put your phone number on the bottom of the invitations so that if your guests get lost they can contact you.
The next item on the list is the shopping. You will no doubt want to put out some nibbles and have something to drink too. Your guests will probably show up with a bottle of something, but it always good to be prepared.
When it comes to food you should get a selection of hot and cold food so that you can spend more time with your friends and not be stuck in the kitchen for the entire party.
Also, it is best to opt for paper plates and plastic cups and utensils, that way there isn't much cleaning up to do afterwards.
On The Day
You will need to do as much of the preparations as possible in the morning, so cook what you can and set up the food area, as well as putting various drinks in the fridge and making room for things on the surfaces.
It doesn't matter that you haven't finished unpacking, but you should probably move the boxes to the corner of the room and make sure that they are out of harms way. Also, have an area where people can sit down and relax.
Your friends will no doubt want a tour of your new pad, so make sure that the rooms are tidy and there are no dirty clothes or wet towels hanging around.
You should also put a bottle of bubbly on ice ready to toast your new apartment once all your guests have arrived.
Party Time
You should try to allocate a room for your guests coats and when they start to arrive, make sure you show them through to the party area and offer them a drink.
Although it is custom with housewarming parties for your guests to bring a gift, it shouldn't be expected.
At the start, play music that will blend into the background and allow your guests to mingle and get to know one another. Once the party has gotten going a little bit more, then you can change the music to something a little bit up tempo.
You should bear in mind your neighbours at this point though, you don't want to disturb them too much with your loud music.
You might also like...