Work Out Public Transport Near your New Apartment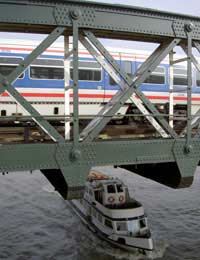 Moving into a new area can be very scary and finding your way around can be particularly difficult, even more so if you don't have a car.
If you have moved to a city, then you will probably find that public transport is very reliable and quite easy to figure out. But in smaller areas, buses and trains don't necessarily run as often and stop running altogether quite early in the evening.
This is why it is vital that you investigate the local bus and train routes before you are stranded late at night and trying to find the right way.
In the UK, you can get all the information you need about the train routes by visiting the National Rail Enquiries website. You can enter certain routes and search for what is available at particular times. So, for example, if you are going out to a party and don't want to drive, then you can organise how to get home after midnight without having to fork out for a taxi.
Most local councils also publish details of bus routes, and the times that they run. But, if this isn't the case in your area, then there will be information published in the bus station and at every stop as to when, and how frequent, the buses run.
If you don't have a car and plan on using the buses or trains more than just every now and then, you should consider buying a weekly or monthly pass. These can reduce the cost of using public transport considerably and don't require you to have change for a ticket after a shopping trip or night out.
Pooling Together
If you work nearby and there are a few people who drive from the same area, you could suggest car pooling.
This works simply by a few of you chipping in for petrol and taking it in turns to drive to work. So, for example, you would establish a meeting point and time and every week, someone else would drive to and from work.
You can also do the same kind of thing with a local taxi firm. If there are enough of you to split the cost of using a taxi to run you to and from the office, then it is worth investigating.
Taxi firms often do things like this and will be happy to set up an account and offer you a good price for the service - it could work out cheaper than all of you buying a monthly bus pass.
Take Two Wheels
If you have just moved into your own apartment then you will probably be running low on cash. One great way of saving money and getting some exercise is to ride a bicycle to work.
Local council's are becoming much more aware of the need to encourage people to ride to work and , as a result, some offer grants to businesses that encourage it and are also making changes to roads so that they are much safer for cyclists.
You should encourage your employer to provide somewhere secure for your cycle to be stored.
You might also like...