Herb Gardening in your Apartment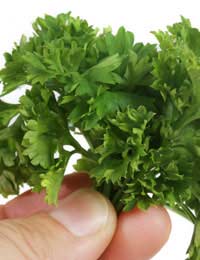 So, you have moved into your new apartment, arranged all of the furniture and decorated the walls. Now is time to really explore your creative side by doing something both economical and fun.
A herb garden can be planted in a number of different ways, either in window boxes in a planter on your kitchen counter or outside in the perfect place.
Herb gardening can save you money and help you add flavour to your home cooked meals - it might even encourage you to stay in an experiment in the kitchen.
Some Tips to Help Start Your Herb Garden
The herbs available for you to plant can be bought from your local supermarket and come in small plastic containers. You can, if you want, buy seeds and grow your herbs from scratch, but for a first-timer this can be really difficult so it is probably best to start with the pre-grown ones.
A nice collection to start off your herb garden would be basil, chives and parsley. Others like oregano, thyme and rosemary can also be bought like this, but you should make sure you have enough room before you buy the whole lot.
When it comes to the container, you can choose anything, from a teapot to old hiking boots, or perhaps a simple planter will suffice, but you must be able to put drainage holes in the bottom.
Herbs, in general, require a minimum of four hours of sunlight, so it is important that you put them in a place where they will get enough light. If this isn't possible you could opt for a fluorescent light, but natural sunlight is best.
If you have chosen to grow your herbs from seeds, then you should plant them about two to three inches apart. Before you actually plant them, you will need to soak the seeds in water for two to four hours first. You can do this by placing them between two wet paper towels. Then dig a whole, drop them in and cover them over. Keep them well watered and watch them grow.
If you have gone for the easy option of pre-grown herbs, then the planting process is much simpler. All you have to do is provide each herb with enough space. This is again between two or three inches.
In both instances, you should label some lollipop sticks with the relevant herb so that you know which is which when they are fully grown and ready to use. Once the seeds have sprouted, you should only water them when the soil is dry to the touch.
It is important that when your herb garden is in full swing that you take care of it. You will obviously be using some of the herbs in your meals, but some have a tendency to grow a little bit wild and so you may need to cut them back once in a while.
When the time comes to use your new herbs in a meal you are cooking, you simply snip them straight from the stem.
You might also like...