The Art of Snagging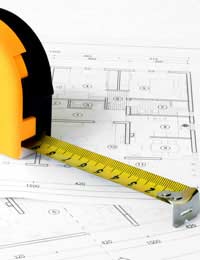 Buying your first property is stressful enough, but if you opt to purchase an off-plan new build then you are in for a rough ride.
There are so many more things to think about when it comes to buying an off-plan property - but the exciting part of it is that you get a hand in everything from the foundations to picking paint, curtains and bedspreads.
Starting from the minefield of building to the completed product, you will go through numerous processes including paying a deposit, agreeing on the final design, choosing the apartment's fixtures and fittings and finally moving in.
However, the one thing that most people forget in buying an off-plan apartment is snagging.
Snagging isn't a term that is well-known amongst new home buyers, mostly because it isn't something that builders and developers want to publicise. But, it is very important and can, in some cases, save you a lot of money.
So, the art of snagging requires you as the buyer to walk through your new property and identify defects, which will require the developer to repair before you sign the final contract and pay the outstanding amount.
For a new build property this is usually carried out two weeks before your completion day.
There are a number of websites that have comprehensive snagging lists, so you can simply print one off and use it when you go to the property to carry out the procedure.
A good list will include things like checking the outside brickwork for cracks and gaps, checking behind the toilet for chips and running your hand along door frames to make sure they are straight and fit properly.
There are also smaller things, like checking that all of the light switches are fitted properly and at the same height throughout the property.
A good list will also have two columns. The first will be a space for you to tick if the item passes the inspection or, alternatively, a space for you to write what is wrong and date it.
You will then have a meeting with the builder and developer and agree on a date when the defects will be completed to the appropriate standard.
You can be lucky and not have any major problems at all, but if you do make sure that you are firm with those involved and once the work has been carried out, you check again that you are happy with the work.
This process can take a long time to complete, especially considering that the builders are contracted for the development for a certain period and will have to rearrange a time suitable to come back and repair the problems.
However, your property is only under a developer/builder guarantee for 12 months - in some cases two years - but after this period the developer will not repair any faults and you will be left to deal with them yourself.
This is why a good snag report is vital. If you bring the defects to their attention right at the start, they have ample opportunity to fix the problems.
A good snag report is what stands in the way of you enjoying your new home and having months of heartache trying to fix things.
You might also like...