Questionnaire: Stay, Move or Improve?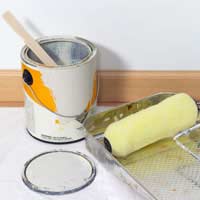 Most people have faced the issue at some time or other – should they stay, move or improve? Perhaps you have been in your apartment for a while or maybe it was never what you were really looking for.
The options are clear – you could either sit tight for a little longer and then consider moving on, you could move as soon as possible or you could decide that this apartment will be your home for some time to come and the solution is to make it as comfortable and attractive as possible.
But actually making the decision is harder than simply knowing the options. So here is a questionnaire that might help.
1. How long have you lived in your apartment?
A – Not long at all but I'm wondering if I've made the right decision in moving here.
B – For a while now – at least two years – and this home was always going to be a stepping stone on to something else.
C – For a while now. I was planning to stay here for at least five years but am feeling like I need a change.
2. Are the costs (either mortgage or rent) that you are paying for your apartment fair and manageable?
A – Yes, they are fair and I am managing to make my payments fairly comfortably.
B – Yes. But I could easily find more if I wanted to move up to something larger.
C – Yes. But the cost of moving and extra potential outgoings would put me under a lot of strain.
3. Do you have enough space in your home?
A – Yes, it's fine although I might like more at some point.
B – No. Living here is really a bit of a squeeze for us.
C – It's not too bad but things could be rearranged to make better use of the space we have.
4. Do your like your apartment?
A – Yes. It's fine. I'm just wondering if it's time for a change.
B – Not especially. I'm finding it no longer suits my lifestyle and I'm yearning after something completely different.
C – Basically I like it but it's just feeling a little tired .
5. Do you have everything you want in an apartment?
A – Yes. I have the rooms I need, proximity to amenities I require and I am in a good location.
B – No. There are things I want that I don't have – an outdoor area, a better view, a nice position, better amenities on the doorstep etc.
C – The location is fine but I could do with an extra bedroom, workspace or other room perhaps.
Mostly As – Staying in your current apartment is probably the best option for you. It seems as if it is not unbearable, perhaps you just need time to settle in – or a lick of paint here or there to freshen things up. Financially, you probably need to be in a better position before you step up and move to a different apartment or before you carry out major works on your home. Sit tight, enjoy living here and get the feel for your apartment. You could save money at the same time. Then think again in another year or two.
Mostly Bs – Moving home could well be the best option for you. You don't seem happy in your apartment and it doesn't really meet your requirements. You seem to be in a strong enough financial position to make a move if that is what you want. Why not consult an independent financial advisor and then have a look to see what else is available? Visit a few other homes and compare them with your existing apartment. If you still want to move, and everything adds up, then be brave and go for it.
Mostly Cs – Improving your home could be just the answer. It needn't cost a fortune but with a little rearranging and perhaps a facelift in several rooms you could give your apartment home a whole new feel. Talk to local agents to see if you could add value to your property by removing or adding walls, thereby redesigning the layout of your home. Talk to a builder or architect to see if a new room could be created somehow. If you can scrape together the funds for these sorts of changes it will save you a move which may well be unnecessary.
You might also like...