Getting Apartment Insurance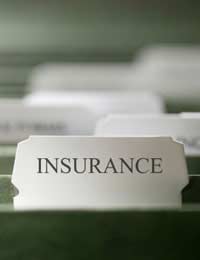 Moving into a new apartment, whether you have bought or are still renting, is very exciting and the last thing you want is for things to go wrong.
You mind will be filled with interior decoration – what curtains to put up, which light fittings to buy and how much you are going to spend on soft furnishings, so it isn't surprising that the possibility of being burgled or having an accident doesn't cross your mind.
Renters Insurance
This is slightly different from the type of insurance you would purchase if you own the apartment yourself (homeowners insurance), renters insurance protects you as the tenant from accidents to your belongings.
So, for example, you will be covered for accidents caused by the weather – such as lightning, a windstorm or hail – a fire or explosion or even smoke damage.
You will also be covered for the more day-to-day risks, such as leaks, theft, vandalism, electrical surge damage or any damage cause by glass or glazing that is part of the building.
However, if you live in an area where you are at risk of flooding, then you will need to check whether this is included in your policy. If not then you will need to take out extra insurance.
You also must consider what type of cover you are being offered. ACV, or actual cash value, means that you will be paid the value of your belongings at the time they were stolen or damaged, not the value of the item when it was initially bought.
The other form is replacement cost which pays you the value of the item when it was bought, although this option invariably comes with higher premium costs.
Buildings and Contents Insurance
This covers pretty much the same incidents, but will also allow the option for you to insure a certain value of goods that will leave the house. So, for example, if you have a mobile phone or an ipod, they can be covered as part of your agreement.
Depending on your policy, you can also insure the building against structural damage, which as the homeowner will be very valuable should your new apartment have any problems.
In both cases, however, you need to be honest with your insurer about what valuables you have within the property and how secure the apartment is.
They will run through series of questions, such as whether there are sufficient locks on the windows and doors, whether there are smoke detectors, secure gates, door entry systems and even what times of day you are in the apartment.
You will also need to inform them if you have any pets because some insurance companies are less willing to insure contents for homes with animals.
All of these will contribute to your monthly premiums. Remember, don't try to skimp and save with your insurance because you will be very upset should something happen and you are left out of pocket. Also, if you any of your details change, be sure to let the insurers know.
You might also like...