Interview With a Vet: Best Dogs for Apartment Living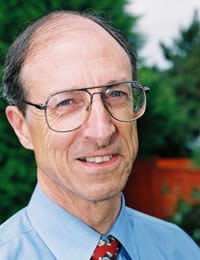 Veterinary surgeon Chris Laurence has been a regional officer of British Small Animal Veterinary Association, and is secretary of the Central Division of the BVA. He has been President of the British Veterinary Hospitals Association and is a council member of the Society of Greyhound Veterinarians. Chris was awarded the Queens Volunteer Reserves Medal in the Queen's Birthday Honours in 2002 and an MBE in June 2007 for services to animal welfare.
Q: What sort of apartment is best suited to someone wishing to keep a dog?
A: There are no hard and fast rules concerning what sort of dog/size/breed can be kept in any specific home or flat. The temperament, size and age of a dog is an important consideration for anyone moving into a small confined space/flat. Dogs therefore need sufficient space to lie down, stretch, play and sleep. Dogs are OK going up and down stairs but not repeatedly throughout the day. If dogs are having to use stairs repeatedly, then this can cause serious damage in the long run, such as repetitive strain on their elbows and legs. Therefore, ground floor flats are ideal for dogs and their owners.
Q: What other factors should someone living in an apartment consider before getting a dog?
A: Regular access to outdoor "green space" is a must for any dog living in a flat. Dog toiletting areas are now quite common for those living in built up urban areas – these areas tend to have sand surfaces rather than grass lawns. Check these facilities out before taking on a dog and moving to a flat. Also, always check the local Dog Warden Control Orders in your area regarding dog fouling and dogs on leads, these vary enormously from borough to borough.
Q: What size of dog is best suited to apartment living and why?
Size is relevant because every animal needs sufficient space to be able to lie comfortably in its own bed area. The situation of a property is also relevant. In general, a property with an enclosed garden is capable of providing a more suitable environment for dogs than a property with no garden. Equally, a flat in a high rise block is less suitable for large dogs, who will find it difficult to access the property, particularly via the stairs.
Q: Would a puppy be better than a fully-grown dog for someone who lived in an apartment?
A: We never recommend having any untrained or un-house trained dog, especially a puppy, in a confined space or flat.
Q: If someone wants to rescue a dog, what should they ask its current carers about its temperament?
A: Those living in a flat ideally need a dog that is sociable with other people, especially if there's common access in the building such as corridors, lifts, stairways etc.
Q: Do you have other advice for someone wishing to keep a dog in an apartment?
A: All dogs regardless of breed or size, flat or house-based, will need some form of mental stimulation throughout the day. They will also need physical exercise, warmth and access to food and water. Dogs are pack animals therefore they are very sociable and will often need time to socialise with other dogs and humans, as well as time resting and sleeping. These are the main factors to be considered before taking on a dog, regardless of the type of property.
You might also like...