Dealing with the Council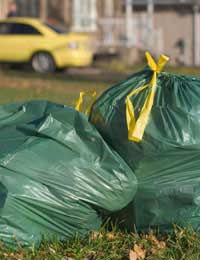 There is a range of different departments within local government offices that deal with certain aspects of the community, from litter to noise pollution.
To avoid being transferred from person to person, or being on hold for a lifetime – here are some quick tips on dealing with your local council.
Litter
Having rubbish lying around can have a severe affect on an area, from it's first impressions to reducing the value of properties, so it is important that the council fulfil their commitment.
It is your local authority's responsibility to make sure that all open spaces, including streets and parks, are kept clean. They are also in charge of contracting out the disposal of household waste within the local area.
If you have an issue with litter in your area, then the first thing to do would be to complain to the council's environmental health department – they should be able to take the relative measures needed to sort out the problem.
Should this fail, the next step would be to complain to your local MP whose details can be found on this website: findyourmp.parliament.uk
Can't Stand the Noise?
Dealing with noisy neighbours can be very difficult, particularly if they are repeat offenders or if the noise is coming from a building site or local business.
If you have already tried to deal with the problem yourself and have had no luck, then you are well within your rights to lodge a formal complaint with the environmental health department's noise pollution officer.
This person is responsible for keeping noise within apartment blocks and between neighbours and businesses in the local community.
If the council agrees that there is substantial noise pollution, it can serve a notice that basically orders the noise to stop and if the notice is ignored then criminal proceedings will ensue.
Pest Problem?
There is a lot of confusion about who is responsible for what when it comes to pests.
Firstly, if the problem is situation within your property then it is your responsibility to deal with it, taking the necessary precautions to get rid of them.
However, if you suspect that the problem originates in a neighbouring property, you can turn to the council – obviously you should inform your neighbour first!
Your local council will have a contract with a pest control company that is on hand to help drive away those little beasts.
Paving the Way
Pavements and streets are the one area that receives most complaints, usually because they are in bad condition.
If you believe a pavement or street to be in such a condition that it has the potential to cause someone an injury then you should report it to the highway's department of your local council.
It is their responsibility to deal with the problem and make it safe for public use.
This department is also responsible for any problems that arise from road works, for example if the company replacing the gas pipe on your street has made it difficult for you to gain access to your property, along with any issues you may have with street lighting, traffic lights or crossings.
In any case of contacting the council, you should always record the date and time when you called and the name of the person you spoke to. This makes it easier for them to revisit any previous complaints you may have made about that subject.
You might also like...