Researching your Location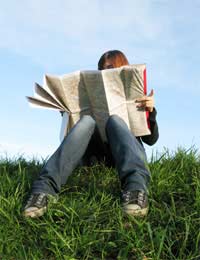 When it comes to moving house, there are a lot of things to take into consideration, from the number of bedrooms you want and how much you can afford, to where you want to live and what amenities you need close-by.
You should already have some idea of the type of property you are looking for, an apartment, a maisonette, etc. And you should have a clear indication of how much you are willing to spend in rent and what you expect for that amount of money.
Once you have this set out, you can begin your search. Now you will already know what area you would like to live in and a great way to start is by doing a quick online search.
Background Reading
Websites such as findaproperty.com and rightmove.com have a search facility that enables you to look for properties that match what you are looking for, and of course, where. If you don't necessarily want to involve estate agents, then you could try gumtree.com where private landlords often list properties available to rent.
This search will undoubtedly throw up a number of properties that are worth more research. Now, depending on how much you know about your chosen area, you may want to get more information – like crime rates, local council information and future regeneration plans. If you have children, you might want to know more about the local schools and traffic accidents.
The easiest way to find this information out is to visit upmystreet.com – this will give you a quick insight into what your ideal location offers – it will even tell you what newspapers your potential neighbours read!
Getting Out and About
Once you have settled on a couple of properties that you like the look of, you will need to start ringing the estate agents or private landlords to make an appointment to take a look. This is where you have to be careful. If you are renting, bear in mind that they need a tenant so will try to pressure you. Take your time – have a proper look around, take note of everything that you like or don't like, what you would want improving or changing before you move in etc.
If you are buying then be aware of the 'hard sell' that the estate agent will no doubt give.
It is often a good idea, if you are looking at a number of different properties, to take a camera with you so that you can refer back to them when you start to make your final decision.
It can also be the case that estate agents, and sometimes even private landlords, have other properties that you won't have come across in your search – it is worth taking a look at these even if they don't match your requirements exactly – the price in particular can be negotiated.
The Final Few
This process will then allow you to create a shortlist of you favourite properties, and from this you can whittle your choices down to one.
The best thing to do here is, once you have a shortlist, take a second look at each of them and this time go through them with a fine toothcomb, picking out things that will definitely need to change if you were to take it and you could also take this time to measure rooms to see if your existing furniture will fit in.
Also, try to visit the apartment and the surrounding area at different times of the day, just to make sure that you feel comfortable at all times and not just in daylight hours.
You might also like...