Staying Safe in your Apartment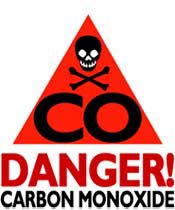 If you have just moved into your new apartment, one of the first things you should do is check that you have all the safety bases covered.
The first, and most obvious, safety aspect of any home are smoke detectors - they are cheap to install and could save you and your family if there is a fire in your apartment.
If you are in rented accommodation, landlords are required by law to fit smoke alarms in the apartment. There should be a minimum of two, one in (or near) the kitchen and one at the bottom of the stairs or in the hallway - whichever is relevant to your apartment.
You should check that these are installed before you sign the lease, and when you move in, your should test that they are working.
To test, you simply push the button and the alarm should ring. If it doesn't, then try changing the batteries and test it again. If it still isn't working, you should inform your landlord immediately. If you own the apartment, then you should replace them yourself.
Carbon Monoxide
There has been a lot of press coverage recently about carbon monoxide poisoning and it was recently reported that this is the leading cause of accidental poisoning.
The problem with carbon monoxide poisoning is that there is no way of detecting it on your own, but you can purchase detectors. Unfortunately, these aren't yet required by law to be installed in rented accommodation, but they are certainly worth investing in.
They are a small card, no bigger than a credit card, and have a colour changing patch on them. This will change colour if there is a dangerous amount of carbon monoxide in your apartment.
If it does change colour, you should leave immediately, inform your landlord or local council, and take steps to get the fault repaired.
Pest Control
Moving into a new apartment is stressful enough, without having to deal with unwanted guests.
If you have spotted droppings or any other signs that there are pests then you should inform your landlord and request that the problem is dealt with immediately.
If you own the property, then try pest powder, mouse traps etc to solve the problem. If this doesn't work, then you should contact your local council and they will send out pest control to deal with it.
Staying Secure
And finally, you should make sure that you have taken all the precautions necessary to keep other people out. You should install a security alarm that will alert your neighbours if someone breaks in, and also serve as a deterrent.
You should also check that all the windows and doors lock properly. Even the slightest gap or lose catch is an open invitation for a burglar to try their luck.
You could even try to put some lights on timer switches, this is a good idea - particularly in winter months - to give the impression that someone is home. It also makes you feel a little safer because you won't be coming home to a dark apartment.
You might also like...