Staying Safe in your Neighbourhood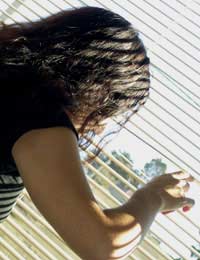 It doesn't matter how careful you are, or how many precautions you take, there is still the possibility of finding yourself in a dangerous situation.
A situation can change in a split-second and without warning and no-one really knows how they will react when put in that position, but there are steps you can take to prepare yourself - just in case.
Let's start with one of the more serious situations, armed robbery. If you are walking home, in the underground parking facility at work, or just nipping to the local shop and someone with a weapon confronts you, there are certain things that you should do.
First of all, don't resist. You should give them whatever they ask for, after all, belongings can be replaced.
You should also avoid making any sudden moves or anything that will alert the robber to thinking that you are going to fight him or run - you should never try to be the hero in a situation like this.
People who have been in a situation where they thought that their life was in danger, they found that it helped to talk about their life, their family and other things that make the robber think about you as a person and not just as a victim.
Once the robber has left, you must get to somewhere safe and call the police.
Follow the Leader
Many people just think they are being paranoid when they suspect they are being followed, but you should always trust your intuition.
If you think you are being followed, try crossing over the road to check if they follow you. If they do, the best thing you can do is not to let them know that you suspect something and try to get to a busy place.
Don't go straight to your apartment if you can avoid it and try to get a good look at the person so that you can describe them to the police. The best way to do this is to pretend to read something, a sign for example.
If you suspect that the person has been following you for a couple of nights, then try varying your route home as much as possible for a few weeks, always make sure someone knows where you are and keep your mobile phone switched on and in your hand.
A Nasty Surprise
One of the worst, and possible most frightening, things you can come home to is a house that has been burgled and it is always one of the first instincts to go in and check the place out.
The best thing, however, is not to go inside and get to a place close by and call the police. If you live in an apartment block, go out of the block and find a shop or other neighbour because burglars often go through more than one apartment and you might disturb them.
Keeping Watch
Most neighbourhoods have some form of scheme that you can join to keep an eye out and make sure that any potential crimes in the area are avoided.
It is worth joining a neighbourhood watch scheme because, as well as it being a good way to get to know your immediate neighbours who will no doubt be where you run to in an emergency, but they also have good relations with the police and can inform them if anything unusual is happening.
You might also like...