We Converted Our Attic to Create a Duplex: A Case Study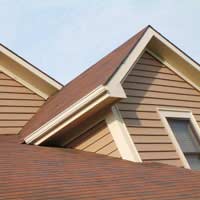 When the Simpson family needed extra space they considered moving away from their apartment. Then the idea of converting their attic space began to take shape.Julie Simpson tells the story:
"We live in a duplex in a large red brick property. Years ago it must have been one enormous house, home to a very wealthy Victorian family perhaps. When we bought this apartment, however, it just had one floor. The property had been divided up for some time and we went to look at the top floor flat.
Great Views and Period Features
We simply fell in love with the flat. The rooms were all large and there were some beautiful period features – fireplaces, cornicing, skirting boards etc and even the original staircase. We loved the views we had from the top floor, out across the city roof tops, towards the trees in the park, in the distance. And we loved the light that came flooding in. Being high up seemed to make all the difference. When we first moved in there were just two of us. Then our first child came along – and then a second. The apartment had two bedrooms so it wasn't an immediate problem. The kids just doubled up – and with large reception rooms, we were able to spread out elsewhere.
Third Child Meant Moving to Larger Home
But then we began to consider having a third child – and started to think about moving house. We loved our apartment and didn't really want to go but there seemed to be no alternative. Then one evening a friend came to visit and, over a glass of wine, we started chatting about the possible move with him. 'Who owns the attic space above the apartment?' he asked. 'We do,' I replied. And as I said it, I realised we'd been missing the obvious. Perhaps we could convert the loft and make extra accommodation space, instead of moving.
The next day I called the planners and they said we would require planning permission but in theory there was no reason why it shouldn't be granted. Then I walked along our road, and the one behind, scanning the roof tops for skylights and dormers – there were others. Some of the attics had already been converted!
Specialist Conversion Company Priced it Up
We called in a specialist company to go up there and have a look. They thought it would be around the £40,000 mark to carry out the conversion – but they also suggested we might get two bedrooms and a bathroom up there. We then rang our mortgage company and chatted through the possibility of remortgaging to raise the cash. Property values had shot up in the time we'd been in the apartment and they told us it was likely we could raise the money we needed. So we put in an application and also went for planning approval at the same time.
It was incredible how smoothly it all came together. Within six months everything had been approved and work was able to begin. We spoke to our neighbours and explained what was happening. They were all great and said they could put up with the disruption for a while. Then we moved out for three months to escape the chaos ourselves, before returning home to our lovely new duplex.
Now there's plenty of room in our home for all three of our children. Each child has his or her own room and we have two bathrooms as well. Creating the duplex was like moving house and staying at the same time! We can still enjoy the views and the sunshine but instead of just one floor to spread ourselves over, we now have two.
You might also like...