Looking After Communal Areas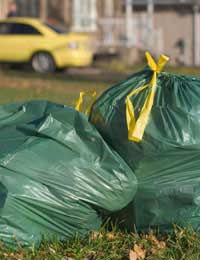 Depending on the type of property you live in, some areas will fall under your care and others under that of your landlord, but it's important to know this from the outset.
Blocks of flats or houses with multiple tenants will no doubt have areas that are used by several people, in some cases this could be bathrooms and kitchens and in others just hallways and lifts.
These are known as communal areas. Others include parking areas, gardens, entrance halls and staircases and all usually fall under the responsibility of the landlord.
There are, however, things known as communal services and these include things like lighting, drainage, rubbish chutes, and lifts.
Landlords usually set out the terms of responsibility in the lease, so it is important that you read it thoroughly, and also check the apartment for existing damages, before you sign.
The majority of tenants forget that when they move in any damages that haven't already been made aware to the landlord become their responsibility.
Repairs and Maintenance
The law requires landlords to keep properties in a condition that is suitable for people to live in.
However, landlords tend to take this as referring to the structure of the property and any exterior repairs that are required - mostly those that are concerned with heating, lighting and sanitation.
As a tenant, you could be required to keep the communal areas, such as entrances and hallways or stairs, clean and it would fall under your responsibility to inform the landlord of any repairs that need carrying out.
It is in your own interests to inform the landlord as soon as you notice the damage because if you just leave it until the end of your tenancy in the hope that it won't get noticed your deposit will no doubt be returned to you a couple of pounds short.
Sharing the Work
If you live in a shared house, then this makes the cleaning and day-to-day maintenance of communal areas much easier to keep on top of.
Most tenants in situations like this draw up some form of rota and share out the cleaning and maintenance tasks evenly.
For those that live in apartment blocks, the maintenance responsibilities are a little more confusing. Most tenant blocks opt to club together and hire a cleaner to come in once a week or so.
Others try to share it out the best they can, but this can be difficult if there are 20 plus apartments in one block.
Charges
Some of the newer buildings charge tenants a service or maintenance charge to cover the upkeep of the communal areas.
The details of what is included in the service and management charges should be outlined in your lease and if there are any proposed changes to it, your landlord should inform you before there are any changes enforced in the fee.
This charge will then get reviewed every 12 months or so because cleaners, refuse collectors or maintenance teams are typically signed to a 12-month contract. Once this period is up, the landlord will probably shop around to see if there is a better deal available.
This can ultimately have an impact on what you pay, but bear in mind that if your service charge is reduced then the service being provided may not be as good. Ask your landlord to provide details of what the contracts include – you might find that the new cleaner won't clean the lifts or stairwells.
You might also like...