Looking for Value in an Apartment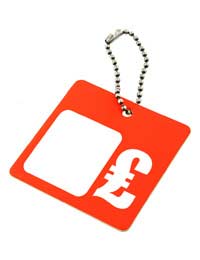 Looking for an apartment that ticks all of your boxes is a very time consuming and stressful task, but there are a few necessities that you should bear in mind to make sure you are getting value for money.
At the top of the list is the location. You need to ask yourself whether the apartment is ideally located for you, for example, is it relatively close to the local schools, shops or local transport?
You have to look at more than just the price – could you really cope with living in a busy area even though the price of the apartment suits your budget?
This is the simple part – once you have got the location sorted out you can move on to what your individual apartment needs are.
The biggest thing here is to consider how much space you would like versus how much you actually need. Obviously everyone would love to have a penthouse suite complete with two reception rooms, swimming pool and gym, but realistically you will need to know how big the bedrooms are, how much storage space there is and what else there is in the building.
Some new build apartment blocks, particularly within city locations, have amenities such as an on site shop or gym and some have laundry rooms or meeting areas.
If this is the case, then you will also need to enquire whether these things come at an extra cost – if so, is it really worth it? Base your answer on the reality of you actually using them.
Noisy neighbours
Not only is it important that you evaluate the noise levels of the apartment at different times of the day, but on first visit check the structure of the building. Look at things like the thickness of the walls - are they concrete?
Also, check the overall cleanliness of any communal areas, such as stairwells, corridors or lifts. This will give you an insight into the quality of the onsite management team and whether they are value for money.
Managing the building
If the apartment has a management team, find out exactly what they are responsible for and how much this will cost. They are required to provide proof of all costs if you request it and consider any cheaper options that are presented by tenants.
Also find out if onsite security, or concierge service is included and what their job description entails. The most valuable apartment is one where you can rely on the management team to be on hand when you need them the most.
The feeling
You will get an immediate love or hate feeling as soon as you enter an apartment, but it is important not to let this dictate how you view it. Take time to find out what type of people live in the apartments surrounding it and whether you will fit in with the demographic.
Then finally, after taking all of this into consideration, think seriously about the cost and everything that is included, or not included as some cases may be. This is probably going to be the ultimate deciding factor.
You might also like...