Joining a Car Share Scheme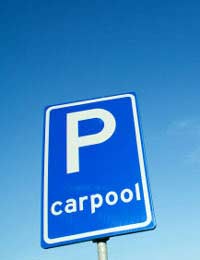 If you have recently moved into an apartment in the city, you have probably found that you no longer use your car as much as you once did.
This will no doubt lead you to the decision of selling your four wheels and relying on public transport to get you around. However, there is another way for motorists to still take advantage of the open road.
Share and Share Alike
The first option would be to car share. So, for example, if there are a few of your travelling into the same office at the same time everyday and you all live in relatively the same area, then you could arrange to pick each other up on certain days.
As well as reducing the costs of using a car each or buying a monthly buss pass, you will also be helping the environment
You can also do the same kind of thing with a local taxi firm. If there are enough of you to split the cost of using a taxi to run you to and from the office, then it is worth investigating.
Taxi firms often do things like this and will be happy to set up an account and offer you a good price for the service - it could work out cheaper than all of you buying a monthly bus pass.
Join a Club
Most of the major cities in the UK now have at least one car club running in a few areas.
This is a relatively new idea and allows drivers to cut down on motoring costs – particularly if you really only use a car to get to and from the supermarket once a week.
Streetcar, Zipcar, City Car Club and Whizzgo are just some of the companies that are currently running car clubs.
The scheme is very simple. Basically you pay a membership fee to join the scheme (each company varies on this) then you can book a car whenever you like and use it for as long as you like.
The cars have an hourly rental fee, but this is not much more than a fiver which is a bargain compared to other car rental firms. Also, many of the car clubs have offers for new members that entitle you to a handful of free hours every month – ideal for carrying out small shopping trips.
The advantage to using a scheme like this is that you don't have to worry about repair and maintenance costs or the expense of filling the car up with petrol, this is all provided for you.
You also don't have the added stress of MOT's, services, paying for insurance or taxing the vehicle.
The clubs have easy to use online and telephone booking systems and the cars also come with their own parking spaces – an added bonus in big cities where parking spaces are very hard to come by.
You access the car with your smartcard (which is sent to you when you join) and the car keys are located in the glove box – they can only be released once you have entered your PIN, making it difficult for thieves to steal the cars.
You are usually billed once a month and because each car has an electronic tracking system installed, you are only charged for the time you have used it and, if applicable, any extra mileage you have clocked up (clubs usually give you your first 20 miles for free and then charge 25p for every extra mile).
You might also like...