Your New Apartment: Help on Moving Day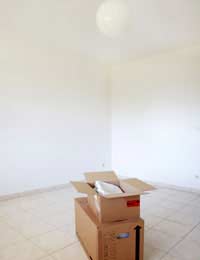 Everyone says that moving house is one of the most stressful things in life and it is inevitable that things will go wrong on moving day.
There is a lot of preparation to take care of before the big day, for example, two months prior you should start cleaning your current property room by room, getting rid of stuff that you don't need and that won't be coming into the new apartment.
It depends on a number of personal things as to whether you choose to employ a company to help you move, but should you opt for a helping hand you should probably start making arrangements one month before the date of your move.
The main things to consider when making this decision are the costs and the amount of time you have to complete the move.
If you do opt for to hire professional movers then the whole moving process becomes a little easier. Depending on how much you want to spend, the movers can also do the majority of the packing for you.
Now there are obviously benefits with either choice. If the moving company packs your stuff for you then they become liable for any breakages or damage, whereas if you do all the packing yourself, you will know where everything is when you are unpacking everything in your new apartment.
However, if you do choose to let the professionals do all the hard work then it is a good idea to make a box of your valuables, like jewellery and financial documents, and keep it to one side so that you don't spend time worrying.
When it comes to hiring professional movers, the cost depends on a number of things, from the distance, size of van and the time involved, not to mention the manpower that will be needed.
The best thing to do is to shop around - call a few companies and get quotes from each, making sure that you find out exactly what the price includes. Now, it is worth bearing in mind that the cheapest isn't always the best - so perhaps consider going with the company that quotes somewhere in between.
You will need to outline to them exactly what you require from a mover, whether they will be helping with the packing or if it will be a simple pick up and drop off move - all of this will impact what you pay.
If you are moving bulky items, such as a sofa or appliances, let them know that you will need two men with the van.
Once you have all of this booked, moving day should be quite smooth. There are however, some last minute things that you can do to help the process along.
Put together a bag that consists of essential items that you will need as soon as you get to your new property, such as a kettle, tea bags and possibly the most important thing, toilet roll - you can almost guarantee that there won't be any at the new place!
Also, when you get to your new apartment, make a note of the meter readings so that you can get the utility bills sorted out immediately.
You might also like...