Should you Rent or Buy an Apartment?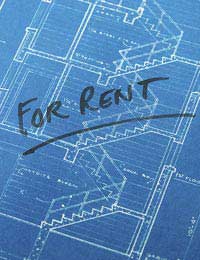 The dispute over whether to rent or buy an apartment has been long-standing and one that hasn't been resolved.
Obviously there are advantages to owning your own home, but getting that first foot on the property ladder is very difficult and due to the rapidly increasing property prices renting invariably would seem like the better option for most.
For those that have rented, you are no doubt aware of the main disadvantage - the fact that you are essentially paying for someone else's mortgage or long-term investment.
Landlords, more often than not, charge high rents and their properties are usually furnished to the lowest standard and the reason behind this is simply because they can.
However, among all of this negativity, there is of course positives to renting rather than buying. For example, if you live in a city where the rent is undeniably lower than the monthly repayments of a mortgage or you are unsure of what the future holds with regards to your job.
It is also useful if you have recently sold an apartment and are in between homes, or if you have decided to move to a new area and want to take the time to make sure you will be happy there and that it has what you require - i.e. the local schools, shops or neighbours.
Also, there is the benefit that by renting a property you are building up a good credit rating that will come in handy should you be in the position to buy at a later date.
Maintenance is key
In renting an apartment, as the tenant you waiver all responsibility for maintaining the property. When something breaks, it is down to the landlord to get it fixed, which is essentially good for the bank account.
Of course, the alternative of owning your own property would be that any improvements you make, or repairs you carry out, could be repaid to you with the rise in value over time.
Also, if you ever decide to move away and don't necessarily want to sell-up, you have the option to rent your home out to other people and become a landlord and hopefully make a profit.
As a potential homebuyer, not being trapped in a chain is also in your favour.
Rent and save
Obviously, the biggest renting benefit of all is that it gives you the opportunity to save a much larger deposit, and given the current economic climate, this will be your best bet when looking for a good mortgage deal.
Judging when the best time to buy is really hard. Given that property prices have been uncontrollably rising over the past decade, experts are certain that they will fall at some point in the not so distant future, and as a renter this will be a good thing.
But, calling the property market is very difficult and if you are in the position to buy and have a substantial deposit, then now could be the ideal time to start looking.
In the meantime, of course, you are still paying money towards someone else's investment - not your own.
You might also like...