Decorating an Apartment on a budget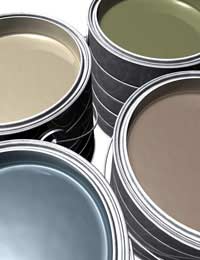 Buying your first apartment can be very costly and often leaves little to spend on making your new place feel like home. Here's some top tips on how to decorate on a budget.
Sticking to a budget doesn't necessarily mean that your wonderful new apartment will look cheap and nasty. New homeowners are often tempted to head out to the high street and buy everything they need on credit.
STOP – this is definitely not the right way to go about it. Before you know it you will have spent thousands on fancy furniture and exquisite accessories that frankly, you really don't need.
The essentials
Just as the case is with buying most other things, there are certain items that will be a bargain, and others that deserve a little bit of time and effort in choosing.
There are certain items that you will need to purchase that will be an investment and you shouldn't skimp or bargain hunt too much for these items.
First of all there is the bed. It is important that you find a bed that suits you because just opting for a cheap one can ultimately have serious affects on your health.
Imagine, your flat is perfect – kitted out with fantastic stuff all at bargain prices – but you haven't had a good nights sleep for weeks and your back and neck are aching as a result of your lumpy or thin mattress.
Of course, the same goes for your sofa. It is important that you choose a sofa that will stand the test of time and also, one that will fit in even if you change the décor – you can always update a plain sofa with funky cushions and throws.
Also, bear in mind that the sofa often doubles up as the focal point of any apartment living room so you don't really want a second-hand one that is worn out and has springs poking out of various places.
And finally – your dining room table. Think about it in terms of your own sense of health and hygiene. You, and people who visit your new abode, will be eating at this table so it is important that it is not only clean, but sturdy too.
Collecting rubbish
Friends and family are very useful when it comes to helping decorate, but be careful when accepted hand-me-downs from them.
Don't be scared to say no if something is too worn, broken (but could be repaired) or just doesn't fit in with your new apartment's style.
But also, bear in mind that some things can look good with a quick lick of paint. If this applies to something you are being given however, it is best to double check that it doesn't have some monetary value and that the person giving it won't be offended if you completely change it.
It is always worth paying a visit to charity shops or pound shops when you are out hunting for things that you need to finish off your apartment. Some of the most unusual things can be found in these types of places.
You might also like...