Reviewing your Service and Management Charges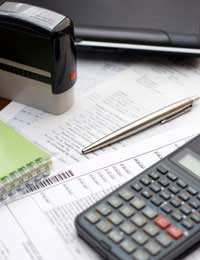 If you pay a service or management charge in addition to your rent or mortgage payments, you should review it regularly to make sure you aren't paying over the odds.
These charges are imposed by the landlord to cover the costs of any additional services and are usually set out in the lease or contract that you signed before moving in.
So, for example, if you have a concierge, cleaners, a maintenance team or any other extra services, then your monthly fee will go towards paying for them.
The management fee doesn't cover these things, this should only be charged to you if your apartment has a managing agent or landlord that is responsible for the day-to-day running of the apartment complex.
What is Included
The details of what is included in the service and management charges should be outlined in your lease and if there are any proposed changes to it, your landlord should inform you before there are any changes enforced in the fee.
If you do receive a letter informing you of a change in your service charge, there is no harm in asking for proof of the cost of the addition.
As a tenant, you are well within your rights to query things like this and, if you can find a cheaper alternative, request that the landlord takes another look into what is being proposed.
This often happens with cleaners, refuse collectors or maintenance teams that are signed to a 12-month contract. Once this period is up, the landlord will probably shop around to see if there is a better deal available.
This can ultimately have an impact on what you pay, but bear in mind that if your service charge is reduced then the service being provided may not be as good. Ask your landlord to provide details of what the contracts include – you might find that the new cleaner won't clean the lifts or stairwells.
Taking Control
When it comes to the service charge, you are not alone. There have been many cases over the years born out of tenant and landlord disagreements over what was covered, or not covered, by the fee.
The best thing to do is to review your documentation regarding the service charge once a year and request new accounts from your landlord. This way you can see whether the amount he is getting from the service charge covers the cost of what is provided.
The amount should cover this and leave a little more, which the landlord will keep as a reserve for things like emergency callout fee's.
However, it shouldn't be a huge difference and if you feel you are paying over the odds then there is no rule saying that you can't dispute it.
Disputing the Charge
The key to disputing a service charge is to carry out your own research and be armed with all the facts before confronting your landlord.
If you have a residents association, go to them for help in researching the costs of the various services. It won't be that difficult to get some quotes for the services that you are being charged for.
This will give you a more realistic idea of how much you should be paying. Once armed, organise a meeting with your landlord and provide him with all the information – he is obliged to take on board what you have said.
You might also like...