Protecting your Deposit on an Apartment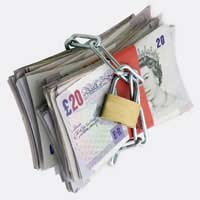 If you are renting your apartment, you will have had to leave a security deposit. This is so that the landlord has a form of insurance against any damage you may cause whilst living in the property.
A lot of tenants, however, rely on this money being returned when they move on but worry that landlords will keep some of it back. But, there are things you can do to make sure that you get your deposit back.
Protecting your deposit doesn't start with the clean up process you will inevitably go through before you move out. It actually starts before you move in to the apartment.
The majority of tenants forget that when they move in any damages that haven't already been made aware to the landlord become their responsibility.
So, before moving in - or even on moving day - you should go through the new apartment and make a list of all existing damages or broken items and send a copy to the landlord. You could also take pictures of the damage and make sure that you keep these for reference.
If the items require fixing, such as a dripping tap or a broken table, then send a letter to your landlord along with the list giving him one month to carry out the repairs.
After this, you are within your rights to withhold rent until the work has been carried out. If you have any problems, then you should speak to someone at Citizens Advice.
Settling In
Once you have moved in to the apartment, it is important that you treat it as if you own it. Make sure that you clean it regularly and make repairs to things that you have broken.
It is also important that you inform the landlord of any major repair works that need carrying out because if you don't you will be charged for it when you move out.
So, for example, if you the shower is leaking don't ignore it. It could be part of a bigger problem, it will cost you more in water charges and your landlord will charge you for any work that needs to be done to repair the damage that was caused because you didn't inform him straight away.
Before Moving Out
The biggest part of getting your deposit back does, of course, take place before you move out.
You will need to go through each room and clean everything. Start with the bathroom and kitchen and scrub all of the units. You must make sure that there are no toothpaste stains, no water marks and no hair in the plug hole.
If you need to, it might be an idea to give the ceiling a quick lick of paint. This gives the whole room a brighter feel.
Lastly, take down your old shower curtain and replace it with a plain new one.
In the kitchen, make sure that all the hinges on the cabinets work and that they are all cleaned out properly inside.
It is important in this room too that all of the appliances are thoroughly cleaned - including inside the oven. your landlord will check them all, so if you do it well then you shouldn't have the issue of him wanting to get professional cleaners in.
The bedrooms and living areas are a little less stressful. These just need to be vacuumed and, if possible, hire a carpet cleaning machine. This will get rid of any stains and make the whole area smell clean.
The Inspection
Once you have cleaned thoroughly, you should organise a time for your landlord to inspect the property. At this point, if the property is not up to scratch, you will be given another chance to clean and improve it.
The landlord should be able to let you know when the deposit will be returned and whether you will get back the full amount. If there are damages that need repairing, then ask your landlord to provide quotes for them, that way you can be sure that you aren't paying for more than your are responsible for.
You might also like...