Find the Right Mortgage for an Apartment Purchase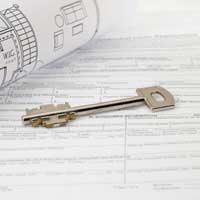 Whether this is the first time, or tenth time you are moving house, trying to sort out a mortgage can be very stressful and is often what puts many buyers off.
And this doesn't get better over time. In fact, the recent credit crisis and the current state of the economy have caused the mortgage market to shrink, leaving many potential buyers scouring the market to find a good deal.
The credit crunch, which hit the UK shores last summer has now taken a firm grip of the mortgage market sending many banks into liquidation and forcing others to withdraw their more attractive offers.
This ultimately means that there is very little choice left for consumers, and for those higher-risk borrowers, times are definitely tough.
Is everyone doomed?
Don't panic too much, of course it might be difficult to find a mortgage, but it certainly isn't impossible as there are still some products left on the market that are quite competitive.
The first thing that you need to take into consideration is where you should go to for help in sorting out your mortgage. There are three main choices, a mortgage broker, a mortgage intermediary or directly to the lender.
They all essentially offer the same service but have some minor differences. For example, a broker or intermediary might charge you a fee for using their service, or a lender might be able to give you access to a specific product not available through any other channels.
But the most important thing to bear in mind is that all of them, particularly of late, require a substantial deposit (usually around 10 per cent of the overall value) and a reasonably good credit report.
Where to start
Given the advances in technology, the best place to start your search for your perfect mortgage would be on the Internet. A quick search will enable you to find out what services are on offer and what the criteria is for certain products from certain lenders.
This will allow you to draw up a shortlist of potential products that will lend the money to you to enable you to buy your perfect apartment.
You will need to decide what type of mortgage you want – a fixed rate, a tracker, a repayment or interest only product.
There are fundamental differences between each. A fixed rate mortgage basically means that your monthly repayments will not alter for the entire agreed term, whereas a tracker will move up and down depending on what the Bank of England decides to do with the base rate each month.
With regards to a repayment or interest only mortgage– this is simple. With the repayment option, you will be paying off both the mortgage and the interest each month. An interest only product simply allows you to pay off just the amount of interest the total amount borrowed accrues each month, but generally requires that you have some form of investment as an alternative repayment plan.
Once you have discussed all of these features with your adviser, you will need to find out what sort of deals are being offered to you and what the APR is for each of them.
Obviously, by this point, the number of products that you will have access to will have been whittled down to a mere handful – based on your income, credit report, what type of property you are buying etc.
It is not always the best idea to go with the cheapest option because they often have conditions attached that will cost you more over the long-term. Make sure you discuss all of this with your adviser and make sure you are aware of any hidden charges.
You must remember not to jump in with two feet – take your time with choosing the right type of products and always consult an independent financial adviser (IFA).
You might also like...