What to Look for Before Moving into an Apartment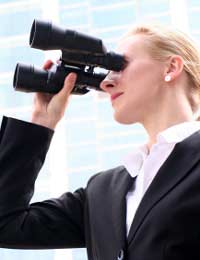 Moving house, particularly if you are buying, is probably one of the most stressful and time consuming thing you will do and getting everything right, from the type of property to the location, is very important and also very exciting.
It is this excitement that often makes buyers, and tenants alike, forget to ask or look for certain aspects within a property, such as a TV aerial port or smoke alarms.
So, first things first – some might think that this is really obvious, but you must walk through the property that you will be moving into, not just a show home or model apartment.
It is amazing, especially of late, how many people have not seen their new home before moving day and there have been some unwelcome surprises.
You should take this time to make a checklist of everything that you think needs repairing of changing or anything that is missing that you will require before moving in.
This will also help when it comes to making your decision on whether to take that particular apartment or not – obviously if there are numerous things wrong with it, you might just want to wait for something else to come up.
So, what should you look for?
The first aspect that you should look at, and possibly the most important if you end up moving into the apartment, is the safety and security. When you walk around look for smoke detectors, ideally there will be one in the kitchen area and, if there are stairs or a hallway in the apartment, one there too.
If there is a working fire, check for a carbon monoxide detector and also try to find a fire extinguisher – if there isn't one then ask the landlord to supply one before you move in.
Leaky pipes
The one thing that prospective buyers or tenants forget to do is check the plumbing. You might feel a little silly getting on your hands and knees and looking in cupboards, but if there is a leak you want it to be repaired before you sign any contracts.
Turn the taps on and check if the hot water works, flush the toilet and test the shower – if there is a leak you will find it!
Check the paint and wallpaper for peeling – this could be a sign that there was a previous leak or that the property has damp, definitely not a good thing.
Also test the other appliances within the property. Turn the oven on – moreover, take a look inside because it may need a good clean, something that is often missed.
If you are extra prepared, take a small electric appliance with you and plug it into the sockets as you are walking around and make sure that they all work.
Check all of the windows and doors for any damage or chips. It might not seem like a serious problem, but if there is a small chip in your window it will be easier for someone to break in – never mind the expense of you having to replace it at some point if it should shatter.
If there are any marks on the door or you spot any rotten sections, try to get it replaced, after all, you want to feel safe in your new location.
The immediate location outside of the property is also worth checking out, especially if there are communal areas that you share with other tenants and neighbours. Check if there is appropriate drainage and find out who is responsible for keeping the area clean and tidy.
And finally – turn the lights on and off before you leave.
You might also like...